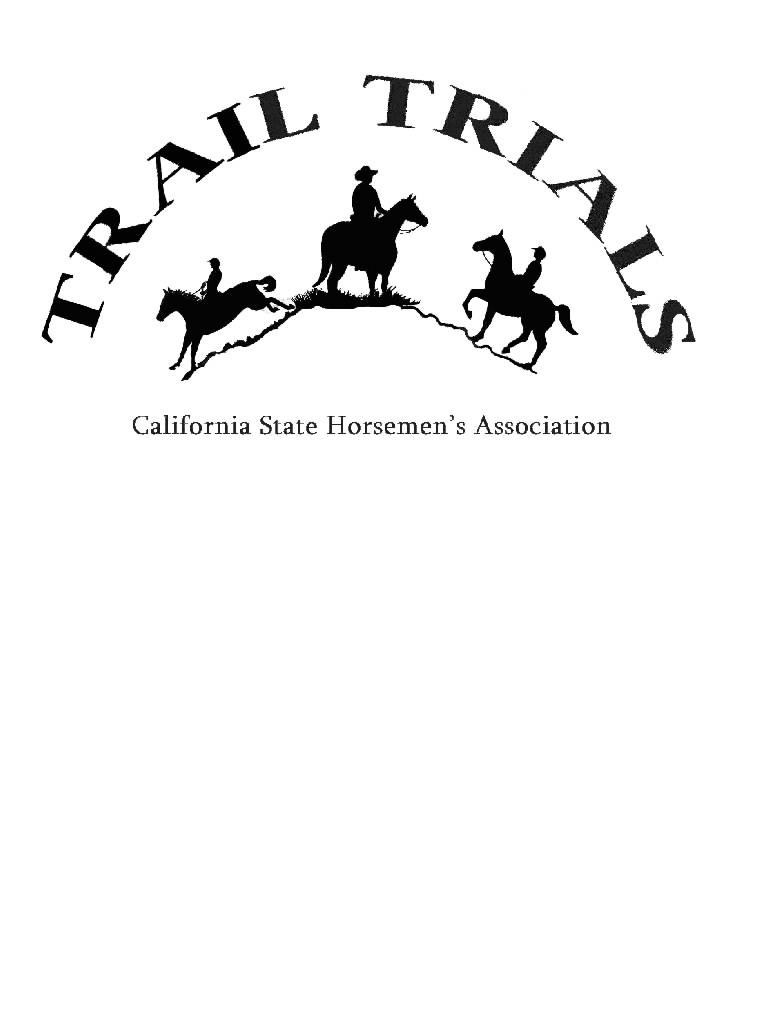 WHAT ARE TRAIL TRIALS?


Trail Trials is a judged obstacle course. Riders cover a clearly marked
trail, of several miles in length, which are generally held in parks or
private lands. You'll encounter 10 - 15 naturally occurring obstacles such
as stepping over logs, crossing a stream, opening and closing a gate and
many others unique to each environment. Judges then compare the way you and
your horse meet the obstacle with a standard of performance and points are
given accordingly.

Unlike endurance and competitive rides, there are no time or pacing
requirements. You are judged only while negotiating obstacles.

Trail Trials are about trail riding and that means using your common sense
along with the ability to move safely down the trail and have fun doing it.
Whether you're a serious competitor going for that Championship buckle, or
you just want to try out some new trails, there's something for everyone.

California State Horsemen's Association is very active on the regional level
throughout the state. By becoming a member of a regional Trail Trials
program, you are able to earn "points" towards Year End Awards. Categories
of "Novice", "Intermediate" and "Advanced" are further broken down in
several age divisions, including Juniors, so everyone has a chance to win
ribbons and prizes.

The program is open to all breeds and all ages of horses. All you need are a
saddle, bridle, halter, lead rope, knife and hoof pick and you are ready to go!

In order to join the program, membership in CSHA is required with either an
individual, family or club affiliation (check with your local association).
*********************************************************
State Championship Event Winners
2010 Region 1 Trail Trial Rules
2010 Region 1 Trail Trial Application